Billions of IP in Silicon
Senior SERDES RTL Design Engineer
Job Description:
In this position you will play a key technical leadership role in developing and verifying PCS RTL for low power, high-speed, Fin-FET SERDES macro to be used in numerous products from high performance data center SoCs to low power consumer SoCs. You will join a highly collaborative team, and your success will have a significant impact on our products.
Candidate should have an interest in all the "Key Qualifications" listed, and significant experience in some of them.
Key Qualifications:
5+ years of SERDES PCS and PMA RTL development experience
Expertise in SERDES protocols and PCS architecture such as PCIe, SATA, SAS, Ethernet
Experience in PHY-level protocol test suite development and integration with link layer controllers
Experience in high speed FPGA RTL porting, IO mapping, synthesis, timing closure
Verilog/Verilog-A/System Verilog, functional verification skills
Skills in writing and maintaining python code as lab test bench GUI and for test automation
Knowledgeable in advanced RTL digital design methodology
Working experience with Lint, CDC, Synthesis/P&R/STA, CTS, Xilinx FPGA compiler tools
Excellent team player and clear communicator
Ability and desire to lead while providing technical guidance
Description:
Contribute to the development and verification of advanced SERDES PCS logic, including clock domains crossing, calibration logic, equalization, adaptation, auto-negotiation, BER eye monitor, etc
Develop micro-architecture and test-chip/test-system specifications
Develop Verilog test benches, diagnostics, and product test flow procedures
Work closely with the PMA design team
Document the design for internal and external purposes, including maintaining PHY user guides
Interface with customers and assist in integrating the Serdes IP
Participate in all test chip and bring up activities
Help improve RTL design and verification methodology
Schedule and track the RTL development process. Provide regular status updates.
Education:
BS required / MS or PhD preferred in electrical engineering or related field
Contact:
To apply, indicate the Job Title you are interested in and send us your resume on jobs_web@analogbits.com
2021 EVENTS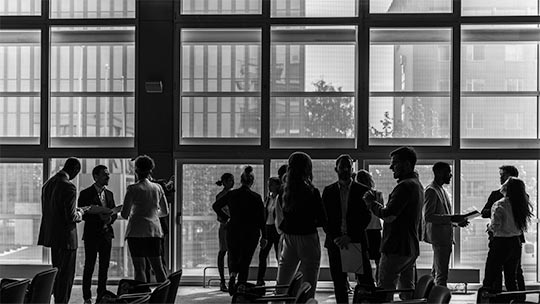 TSMC NA Technology Symposium
Virtual Event June 1
TSMC CN Technology Symposium
Virtual Event June 2
TSMC EU Technology Symposium
Virtual Event June 2
TSMC TW Technology Symposium
Virtual Event June 2
TSMC NA OIP Ecosystem Forum
September 21
TSMC EU OIP Ecosystem Forum
October 19
TSMC CN OIP Ecosystem Forum
October 5