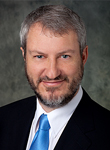 Alan Rogers
President and CTO
Alan Rogers is the President and CTO of Analog Bits, Inc. He has grown Analog Bits into the premier supplier of custom transistor-level IP solutions for both fabless and IDM companies and continues to oversee technology development for customer applications.
Mr. Rogers' technical background includes server-class microprocessors, volume consumer semiconductors and high reliability aerospace and defense applications, and he holds numerous patents.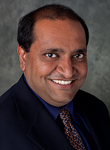 Mahesh Tirupattur
Executive Vice President
Mahesh Tirupattur is the Executive Vice President at Analog Bits responsible for business partnerships, IP licensing, and joint venture development. He has helped lead Analog Bits to its position as the leader in integrated timing and interface IP.
Prior to Analog Bits, Mr. Tirupattur held executive level positions leading IP and library companies. He earned his MSEE from Arizona State and a business degree from the University of California, Berkeley.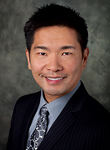 Michael Ang
CTO of SERDES
Michael Ang serves as CTO of SERDES for Analog Bits. Mr. Ang has driven the company's technical teams to achieve first-time right SERDES and I/O product success in multiple fabs at multiple process nodes.
Mr. Ang has held technical executive positions at leading systems and semiconductor companies across a variety of application platforms He received his MSEE from Stanford University and his BSECE from De La Salle University and has been granted over 40 US patents.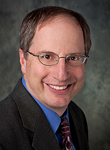 Chaim Amir
VP of Engineering
Chaim Amir is the VP of Engineering at Analog Bits, where he focuses on engineering management, design and delivery of all IP products.
Mr. Amir has senior technical and management experience at leading semiconductor and computer companies including, Rambus, HP and Sun Microsystems. He received a BSEE from the Israel Institute of Technology, and MSEE from Santa Clara University. He holds several circuit design patents.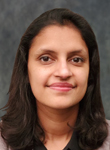 Sweta Gupta
Director of Circuit Engineering
Sweta Gupta is the Director of Circuit Engineering at Analog Bits, where she leads development and execution of Foundation Analog IP's.
Sweta has been a part of Analog Bits team since 2004 and she has successfully managed and delivered mixed-signal IP's including low jitter PLL's, low power crystal oscillators, PVT sensors and power supply monitors on leading edge process geometries. She received her MSEE degree from Arizona State University and BSEE degree from Osmania University, India.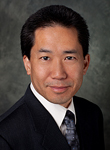 Will Wong
Director of Customer Support
Will Wong is Director of Customer Support at Analog Bits, providing clients worldwide with the most responsive technical support in the industry.
Mr. Wong brings his BSEE and extensive customer, applications and program management experience honed at leading EDA, semiconductor, library and IP companies, to the task of ensuring smooth customer interactions from specification through to working silicon.